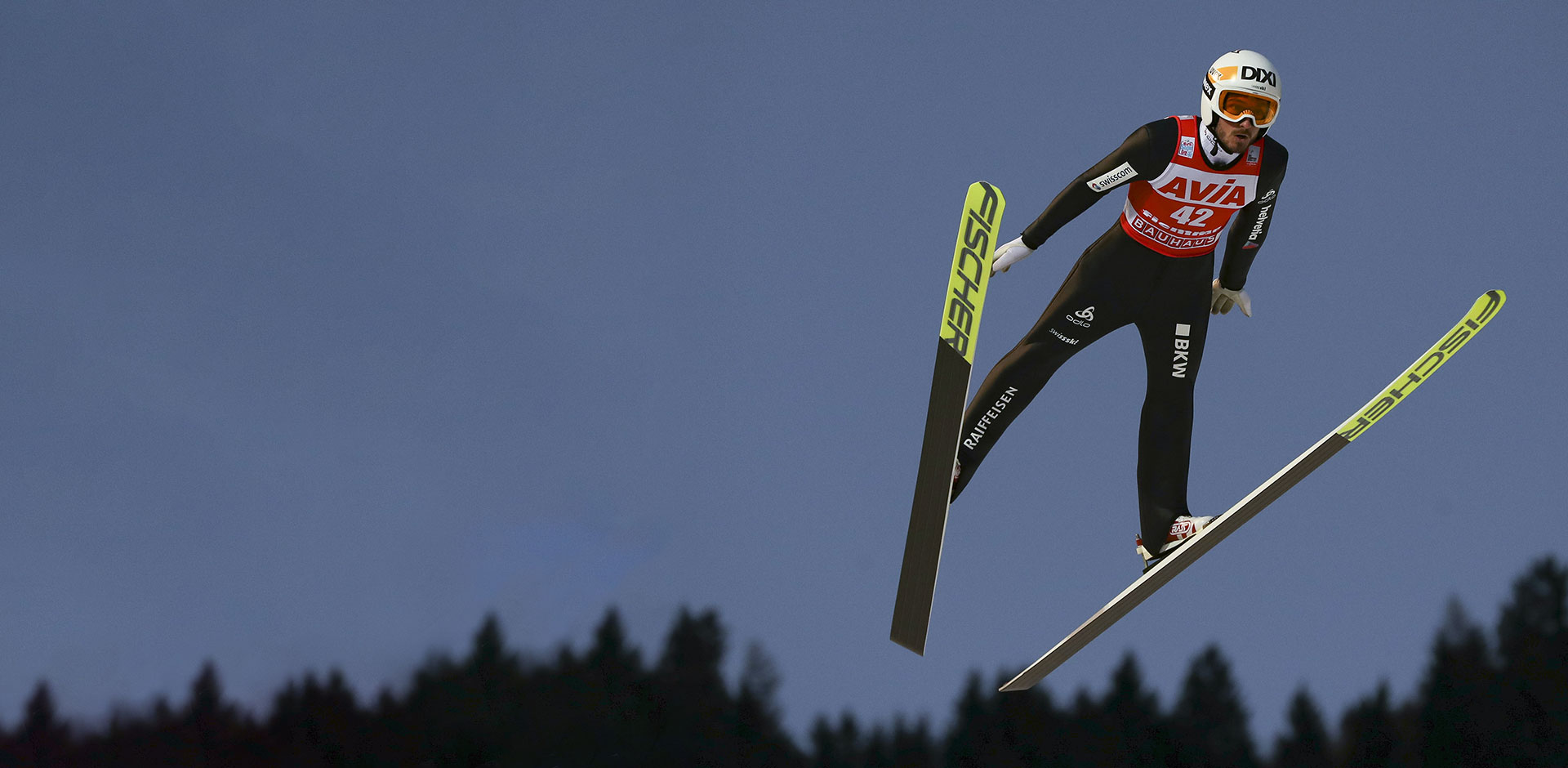 Killian Peier:
time flies
Initiated and trained in the Vallée de Joux, Killian Peier is Switzerland's number-one ski jumper and an increasingly familiar fixture on podiums around the world.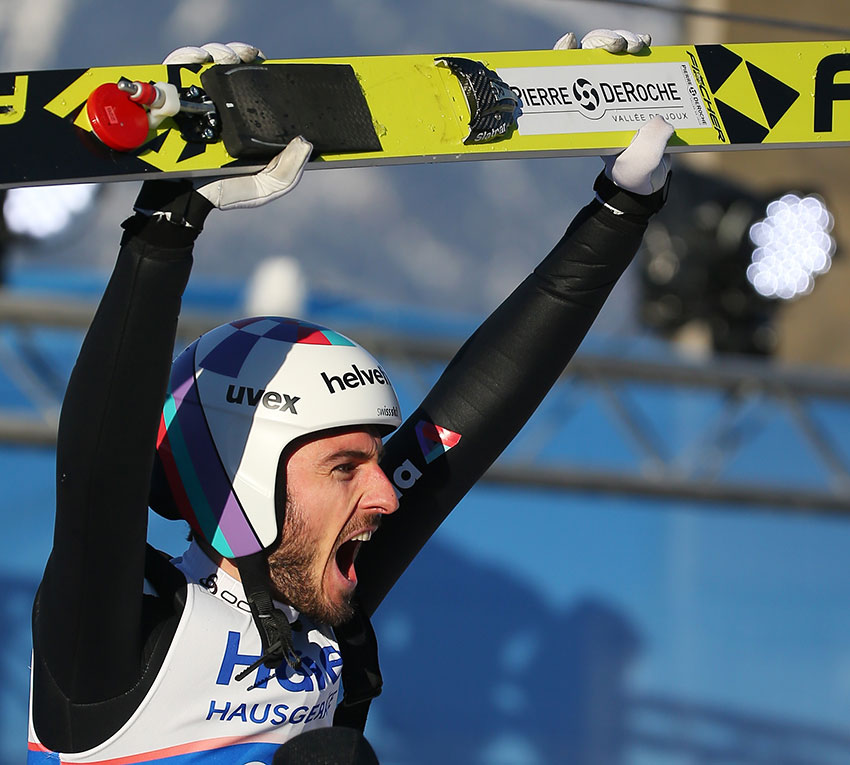 Bronze-medal winner at the large hill event in last year's World Ski Championships in Seefeld, the Pierre DeRoche ambassador keeps track of time on a Royal Retro 43 Diablo. We caught up with him for some questions of the hour…
---
Do you remember when you first became aware of the passage of time?
Ski jumping is measured in distance, but you always want to stay airborne as long as you can. When I was little, I liked to time the length of my jumps. In events where people travel further than 200 metres, some jumpers stay in the air for more than seven seconds!
Which qualities do you share with Pierre DeRoche watches?
Accuracy, above all! When you take off, you are travelling at 90-100 kph. That means you have only a second to make your take-off as smooth and spot-on as possible. Finding that precision is a really specific process. When we look at things in detail, we analyse each jump frame by frame. We don't put everything under a microscope the way you do with a watch, but we do adjust our movement…
After that, we focus on form. Once in the air, a ski jumper needs flawless form to fly as far as possible.
If you could stop time when you are jumping, when would you press the button?
Right when I'm nearing the 200-metre mark, so I could savour the moment. It's such an elusive milestone in ski jumping. The best World Cup athletes go beyond that distance only 10-20 times a year.
Second time zone? Power-reserve indicator? Chronograph? Day/night indicator or rendezvous function? If you were a Pierre DeRoche complication, which would you be?
Hard to say. I am fascinated by the relay of second hands on my Royal Retro, but if I had to embody a complication myself, I'd have to turn that "flyback" function into a "fly forward" function!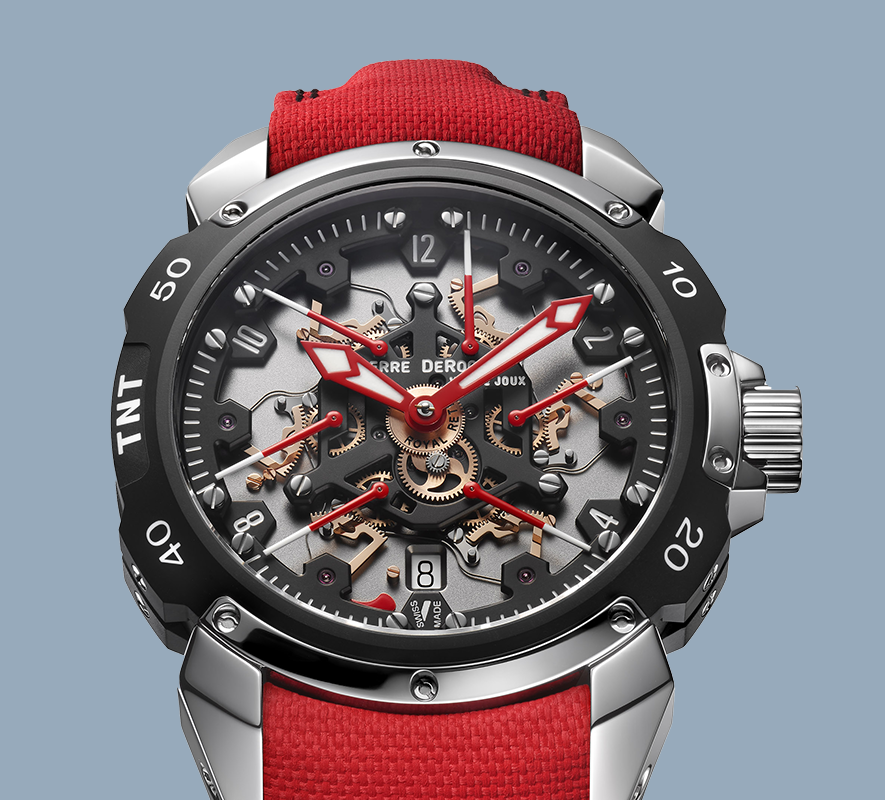 Profile
---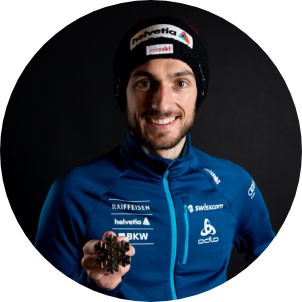 Career highlights
2020
First World Cup podium finish in Nizhny Tagil, Russia (2nd)
2019
Bronze medal in the large hill event at the World Ski Championships in Innsbruck, Austria
10th overall at the 2018-19 Four Hills Tournament
Swiss ski-jump champion
2018
Swiss ski-jump champion
2017
18th in small hill event and 40th in large hill event at the World Championships in Lahti, Finland